CHOOSE YOUR PATH. BUILD YOUR CAREER. OWN YOUR FUTURE.
Make impact in an organisation where personal and professional growth are stimulated, ownership is embraced, diverse personalities chart their own path, do what they love to do and work closely together.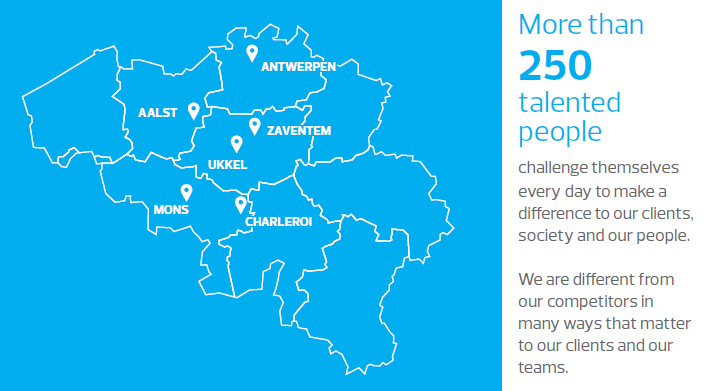 RSM Belgium
RSM Belgium is one of the leading consultancy firms in Belgium for the middle-market, locally and internationally.
More than 250 talented colleagues in six different offices support our clients in accountancy, audit, IT
advisory, tax, transactions and sustainability.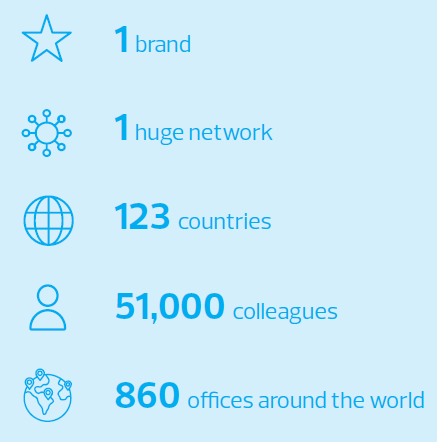 RSM International
We are member of a strong international network we can strongly rely on and share knowledge with.
This means one brand, one huge network, 123 countries, 51,000 colleagues and 860 offices around the world. Or in other words one huge dynamic library that supports you 365 days a year.
Every RSM firm, wherever in the world, shares the same high standard of quality, values and ethics.
Our culture
At RSM, we have a particular way of doing things that makes us unique. Our culture, our vision, our purpose, and our beliefs define who we are.
We are an organisation in full growth, with many growth pains and pitfalls.
But it is our critical thinking, curiosity, courage, collaboration and caring mindset, that make us take small steps with a big impact. We want to make the world a better place, by how we do business, serve our clients and care for our people.

Our drive and enthusiasm make us a great organisation to work with. We truly listen to our people, clients and society and find the right answer to their needs.
Job opportunities at RSM Belgium
We have a strong expertise in Accountancy, Audit, IT Advisory, Sustainability, Tax and Transactions. Whether serving public sector organisations, owner managed businesses, private individuals or listed companies with international operations, our goal is to help our clients achieve their ambitions. 

Have a look at our job opportunities per expertise and discover how we can grow together.
Refer your friend and get rewarded
If you have a friend, family member or any other person you know well who is looking for a new challenge, why not get rewarded for recommending RSM Belgium?
For every person, with a minimum of six month of relevant experience, you refer and that is hired in one of our teams, we will reward you with a financial bonus according to the profile of the referral and subject to the person remaining in service for a period between six months and one year, depending on the level.
You can refer as many candidates as you want, however you can only receive twice a year a referral bonus.
Interested?
Click on
this link
to start referring.
* In order to qualify as a referral, your friend may not already be registered as a candidate in the RSM Belgium Talent Acquisition database at the time of referral.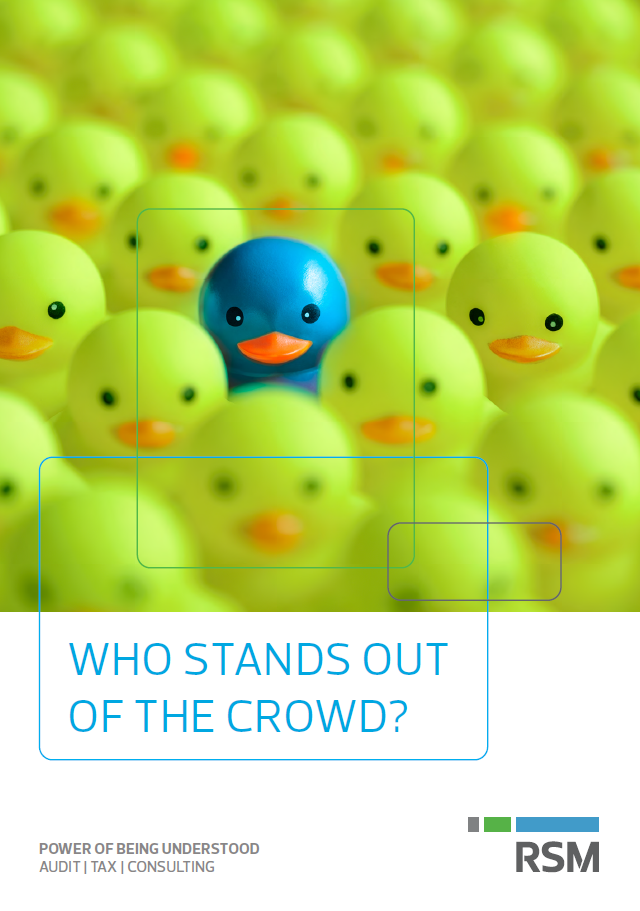 Our values
Our values underpin everything we do.
Our five core values aren't just words on a page. They touch everything we do; from the clients we work with to the people we employ. They help us create a dynamic and supportive environment that celebrates new ways of thinking and helps everyone be the best they can be.

Why joining RSM Belgium?
There's no one like you and that's why there's nowhere like RSM.

We care for and support one another, fostering an inclusive environment that encourages each of us to bring our authentic self to work every day. The strength of our organisation is in the diverse personalities, backgrounds and lifestyles of our people. Our people are empowered to make an impact, to own their career, and to achieve their personal and professional aspirations. We celebrate the differences among our talented employees and when we all bring those unique talents and perspectives together, it strengthens our teams and enhances the unique insights we provide our clients.
Great talent deserves a great organisation
When you join RSM, you will join an organisation where:
you are given the opportunity and responsibility to make your professional and personal development your own. However, it's up to you to grab them.

we encourage you to take an active role to ensure that everyone feels involved, different ideas and perspectives are appreciated, and everyone has the opportunity to build a vibrant career at RSM,

we give you meaningful work, supported by a common purpose,

we give you confidence, in which we trust each other,

genuinely listening to each other and seeking answers to everyone's needs and requirements.