Your Coach in Digital Security
We are building a great company and we're hiring
Become a Toreonite
At Toreon, we are all about people (and their brains). We help our team members to develop themselves to be better experts, better professionals, and better team players.
We now have about 40 consultants and don't want to stop there. In order to become a market-oriented organization with multidisciplinary self-directed teams, we are looking for dynamic colleagues who want to develop their talents and our organization!

We make the difference
We are driven by knowledge, that's where our strength lies. Toreon consists of a team of inquisitive, dedicated people who share their knowledge. We see each project as a collaboration: depending on the needs, we bring different areas of expertise together and form a close-knit team with clients. As an independent partner, our clients count on our integrity to provide uncolored advice, we only go for the best solution.
Sounds great? Apply to join our team!
About Toreon
Anyone who wants to stay relevant in business today, has to go digital. But security threats are everywhere. It's our mission to make sure the digital environment is secure, so our customers can do business with confidence.
We identify the cyber risks in organizations and help to eliminate them. Because we're an independent party, customers can trust in our integrity and expertise. We show them the best solutions for their security, customized to their needs.
We have one goal in mind: to make working together in the digital world much safer.
As a partner in digital security, we listen and ask the right questions to clearly formulate the precise needs. Our people are driven by knowledge and focused on collaboration. Through coaching and training we don't just increase the security level, but grow the internal expertise within organizations.
That's how we achieve digital progress, together.
Perks of working at Toreon
Personal Development Plan
Self-development and self-reflection are very important to us. We help our employees to develop their professional and personal skills. Together, we create a Personal Development Plan (PDP), a tailor-made long term plan for personal growth, based on awareness, personal and organizational values, self-reflection, goal setting, and long term vision.

With a PDP, we support and motivate our employees to improve and develop with time. A PDP helps to focus and identify your weaknesses and strengths, and become a better professional.

Every consultant of Toreon, regardless of the specialization, gets a training budget of 5.000 euros per year. We invest in our people and expect them to invest in themselves.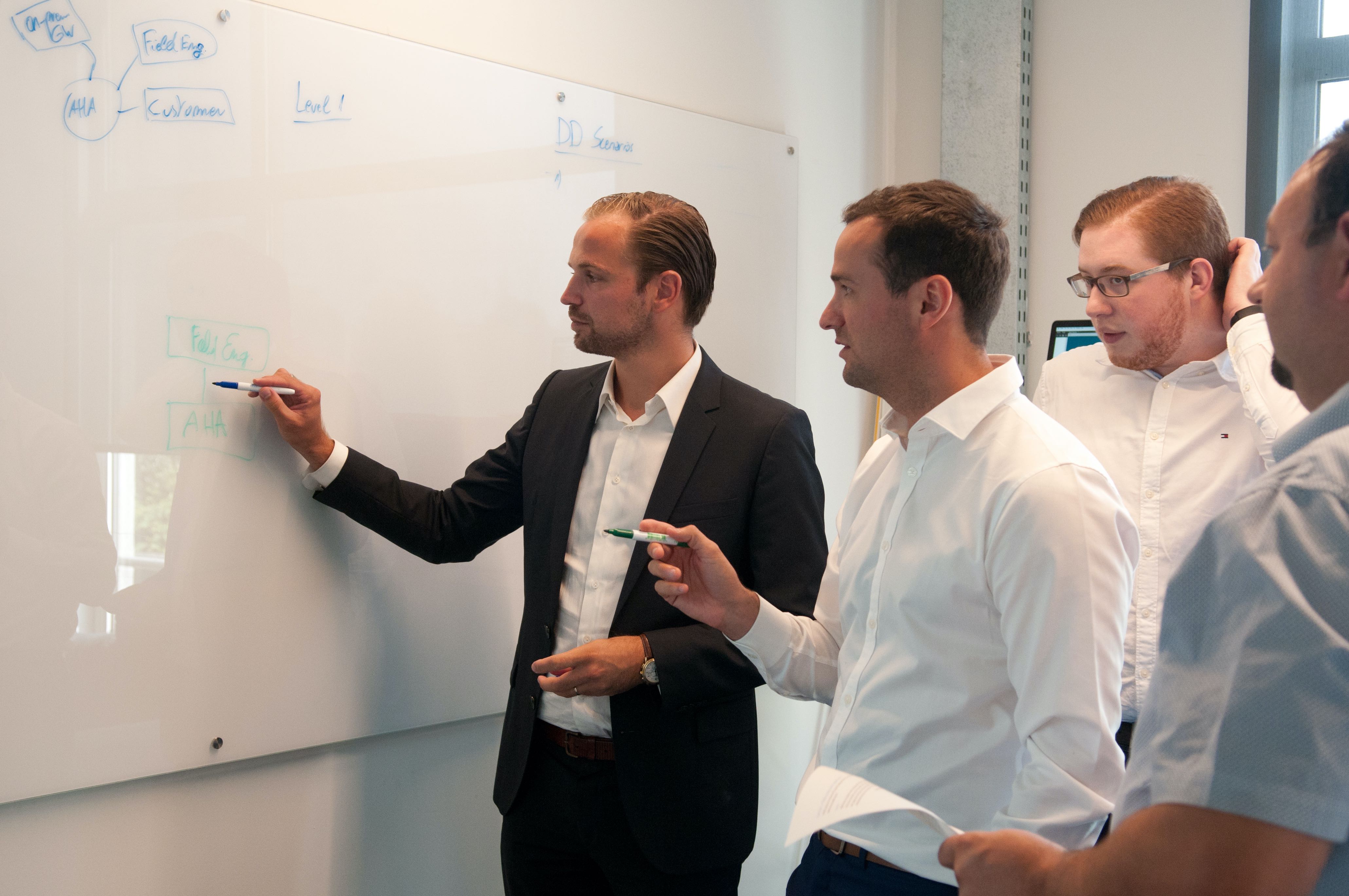 Flex Income Plan
Everyone has different priorities that also evolve with life. Then why should everyone's salary package look the same? That is why we offer the Flex Income Plan (FIP). With FIP we can give our employees freedom of choice. The FIP budget is a part of your salary that you can fill in yourself, with mobility solutions, extra holidays, additional insurance, etc.
That's how our people get to decide on the salary package that fits their personal situation and choices best.
What we stand for
Quality: we are a team of experts
For each assignment we mobilize our team of experts. We always bring solid experience and expertise to the table. Our clients always get right the person for the job.

Integrity: we are an independent partner you can trust
We are an independent partner on which customers can rely. We act as trusted advisors and guide our clients to make informed decisions about ICT security. We help to optimize choices so our customers can focus on their core business with peace of mind.

Knowledge: we share our knowledge
Working with autonomous and dynamic teams, each with their own skills, promotes knowledge sharing and personal development. This leads to well-functioning project teams that are better able to support our clients. We love to share our knowledge internally, but also with our clients.

People-oriented: we are all about people
We care about our employees and support their ambitions. We invest in the professional training of our employees and give them the opportunity and freedom to develop their skills personally and professionally.
Do you have what it takes? Then just apply and become a Toreonite!